What's yours?
Alabama: Shrimp and grits.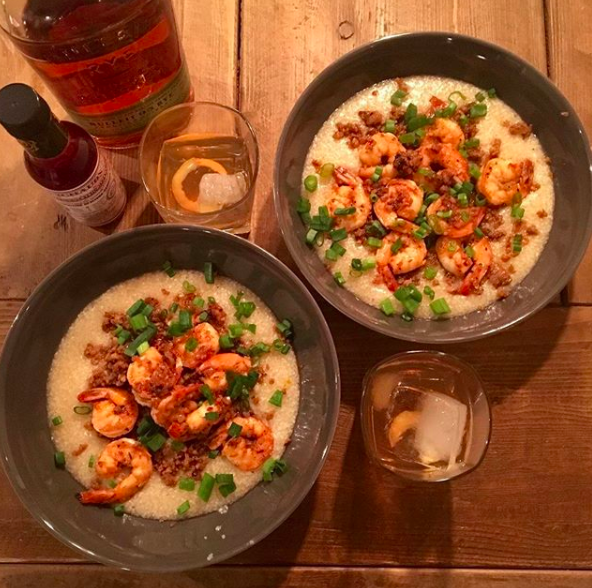 farmandcoastcookery / Via instagram.com
Alaska: Ice cream.
"I was born in and grew up in Alaska. At one point, we consumed more ice cream per capita than any other state. We don't know why. We just really love ice cream."
—j4c2563dad
Janifest / Getty Images
Arizona: Sonoran hot dogs.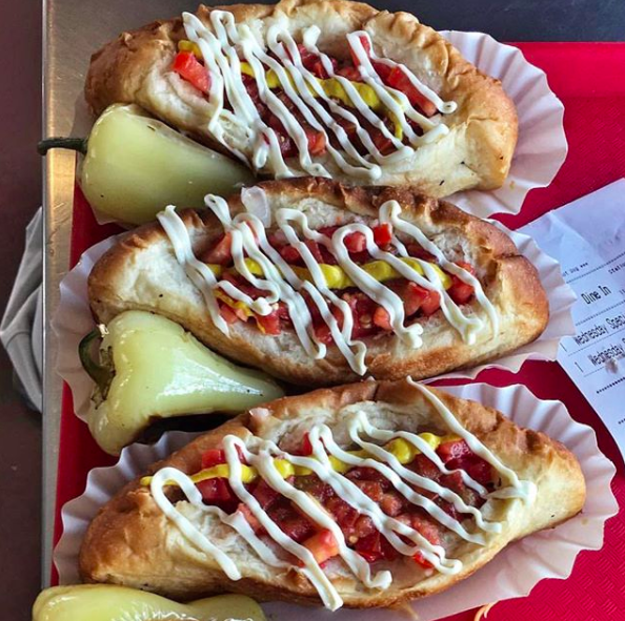 tastingtucson
Arkansas: Queso.
"Every Mexican restaurant serves it. Everybody eats it. It is life."
—caseyd4b71fad47
atxfoodchronicles / Via instagram.com
California: Avocado.
"As a Californian, I'd have to say we're probably most known for avocados, and the stereotypically millennial avocado toast. What, it's good!"
—karap491bb409f
Runner-up: "In California, we can't live without In-N-Out."
—skyew4fd6050f5
Alexpro9500 / Getty Images
Colorado: Breakfast burritos.
Runner-up: "Green chile and the original Chipotle."
ohyeahgourmet / Via instagram.com
Connecticut: Lobster rolls.
"They were actually invented here! They first came about at Perry's restaurant in Milford, Connecticut, in 1929!"
—marybeth20
cy_eats / Via instagram.com
Delaware: Scrapple.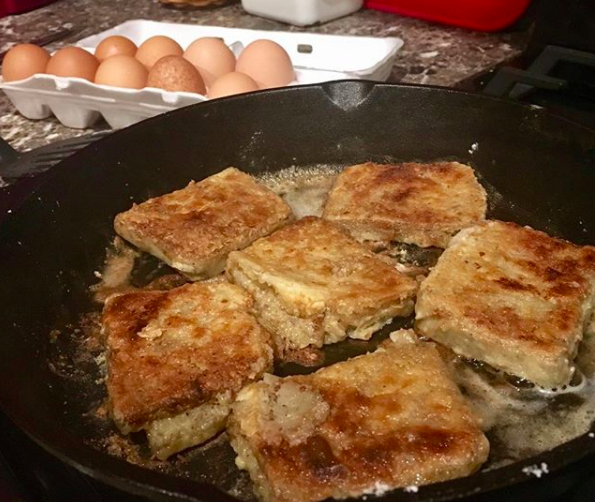 authorsherrygore / Via instagram.com
Florida: Cuban sandwiches.
lucysamericantavern / Via instagram.com
Georgia: Chicken biscuits.
devouringjax / Via instagram.com
Hawaii: Poke.
Runner-up: Spam musubi.
a_a_ronfitness / Via instagram.com
Idaho: Finger steaks.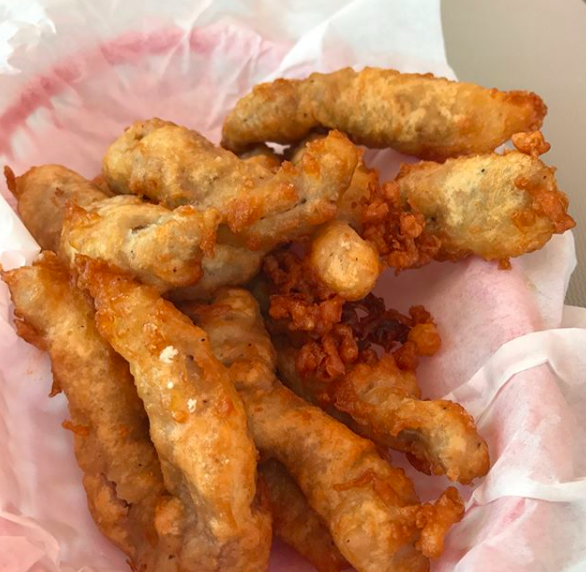 jcstrutz / Via instagram.com
Illinois: Deep-dish pizza.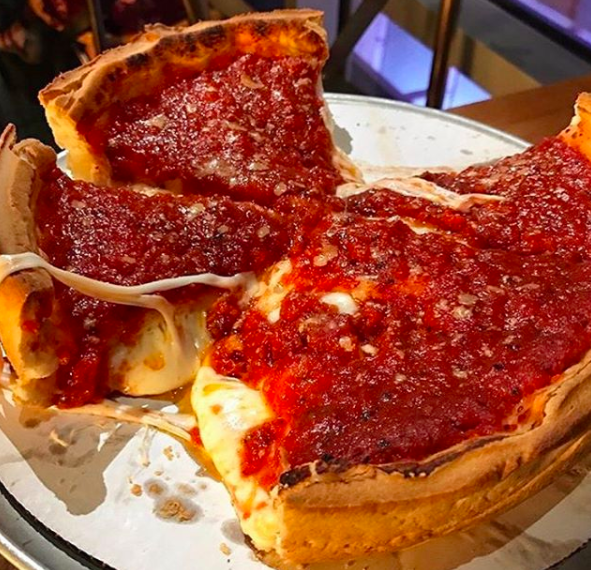 "I'm from Illinois, and we are known for our Chicago deep dish pizza. It's iconic, and so, so, so good. You cannot come here and not get it"
—elinorhanner
Runner-up: "Horseshoes in Illinois. It's toast with a beef patty (or any other type of meat, really), french fries, and melted cheese open face sandwich. I've never been to a diner that doesn't serve them."
—rebeccajeannee
eatitforthegram / Via instagram.com
Indiana: Pork tenderloin sandwiches.
Runner-up: "Corn and popcorn."
—alexisj45e4ec0f3
mainstreetdeli300 / Via instagram.com
Iowa: Sweet corn.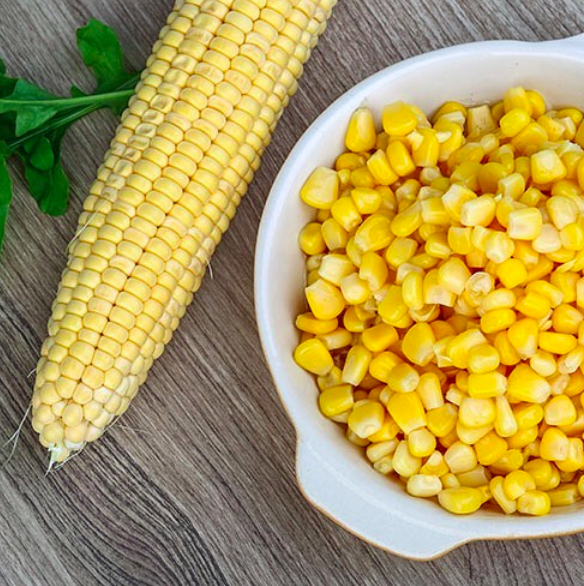 thenelsongrocer / Via instagram.com
Kansas: Bierocks.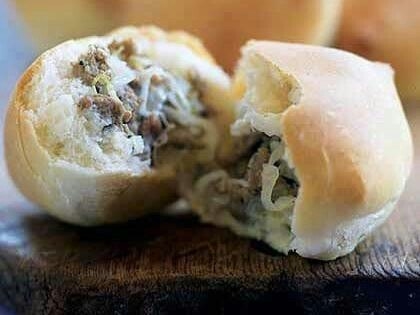 FYI: Bierocks are rolls typically filled with ground beef, onion, and cabbage.
"Bierocks are extremely popular here and are even served at school lunches." —catsienna03
Kentucky: The Hot Brown.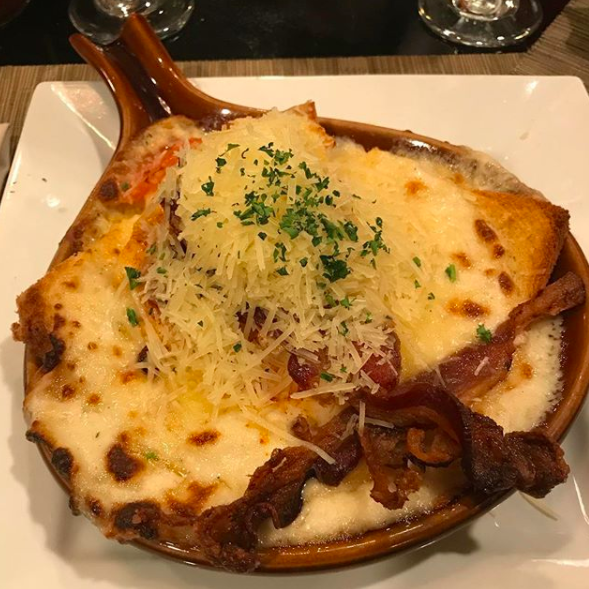 FYI: A Hot Brown is a hot, open-faced sandwich with turkey, bacon, Mornay sauce that's broiled until crispy and brown.
gluckmanmichael / Via instagram.com
Louisiana: Gumbo.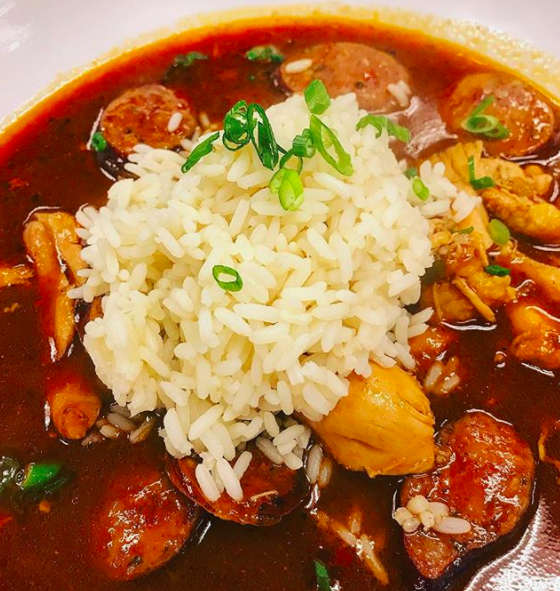 brqrestaurant / Via instagram.com
Maine: Lobster.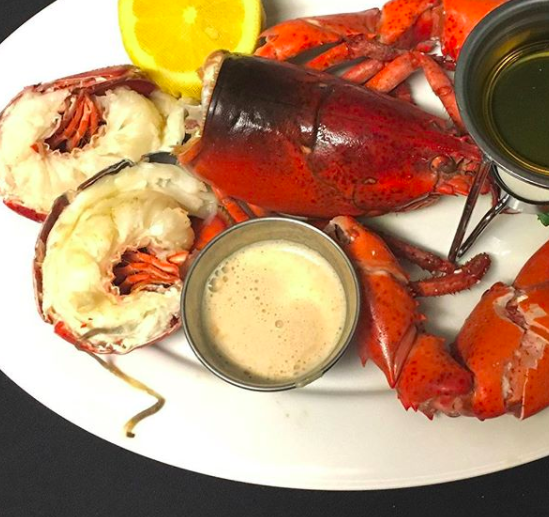 Runner-up: Whoopie pies.
—savannacopap
johnnydelmonicos / Via instagram.com
Maryland: Blue crabs.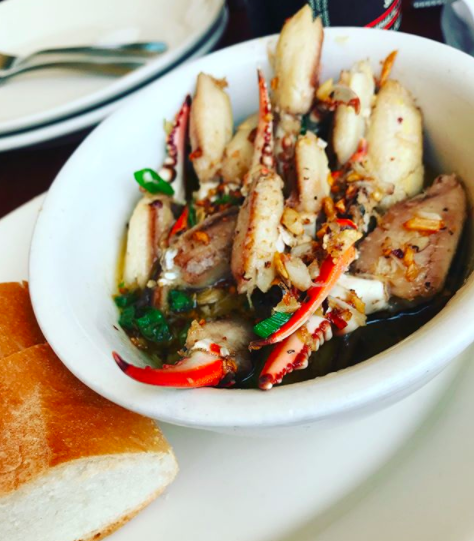 "Almost everyone around here knows how to crack a crab."
—daniellem456094353
mollipletcher / Via instagram.com
Massachusetts: Clam chowder.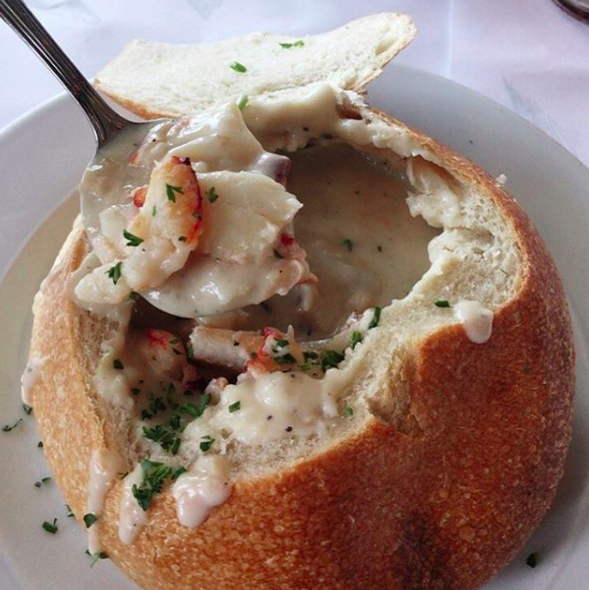 Runner-up: "Boston cream pie and fluffernutter sandwiches."
—sydneyb44e9f9d2e
_tjkim__ / Via instagram.com
Michigan: Coney dogs.
FYI: Coney dogs are traditionally topped with chili topping.
thesussmans / Via instagram.com
Minnesota: Jucy Lucy.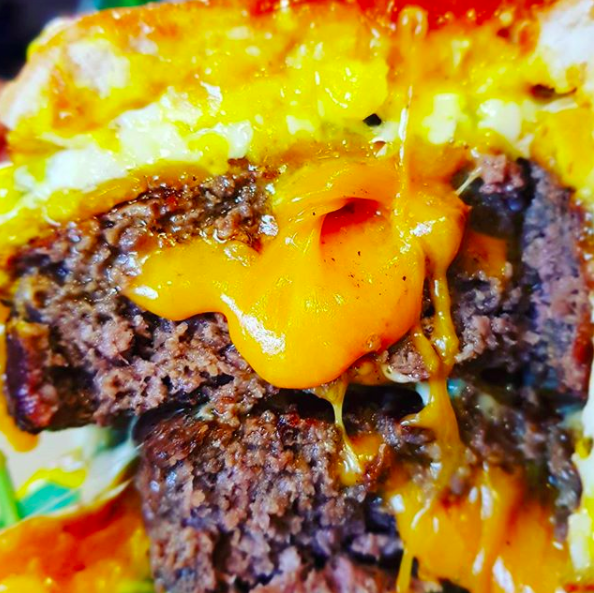 FYI: A Jucy Lucy is a type of hamburger made with the cheese cooked inside the meat instead of on top of it.
ketchmaybeef / Via instagram.com
Mississippi: Catfish.
Peredniankina / Getty Images
Missouri: Toasted ravioli.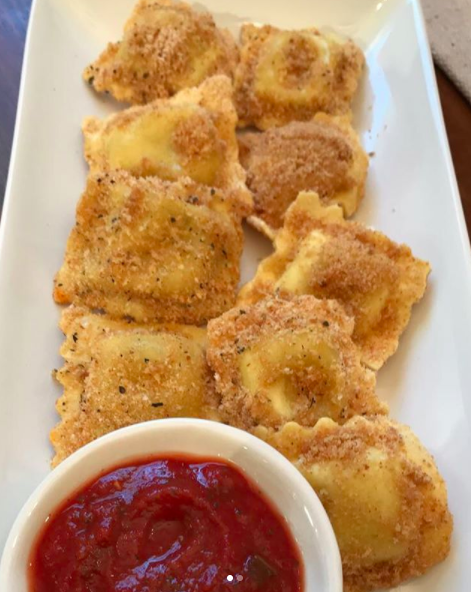 missy_k76 / Via instagram.com
Montana: Huckleberries.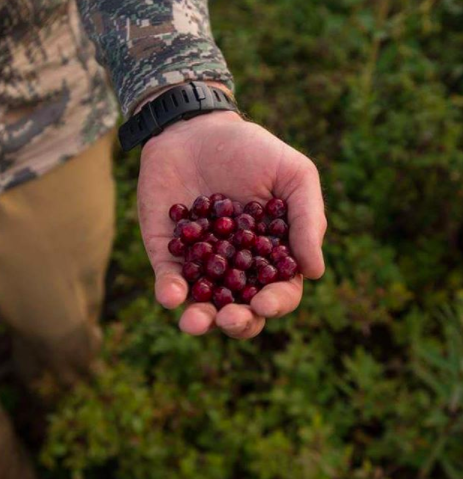 rmef_official / Via instagram.com
Nebraska: Runza.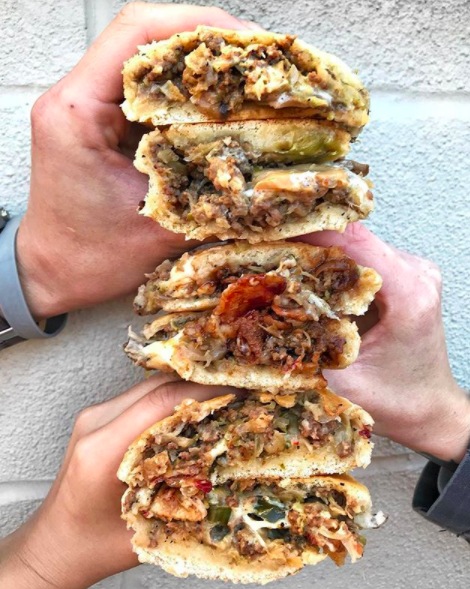 FYI: Runzas are similar to a bierock, filled with beef, cabbage onions, and sauerkraut with seasonings. It's also a fast-food restaurant.
foodieonfleek / Via instagram.com
Nevada: The Awful-Awful.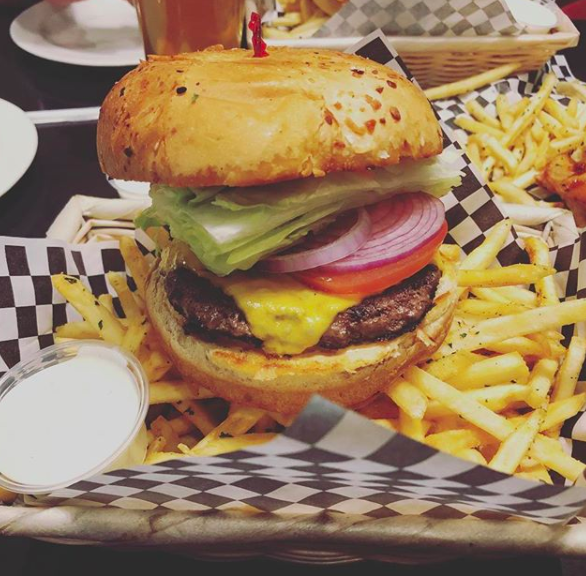 Note: All the submissions for Nevada were sarcastic (I know y'all don't eat CIGARETTE BUTTS). But according to the Food Network, the Awful-Awful is a popular treat!
michelle.puffer / Via instagram.com
New Hampshire: Cider donuts.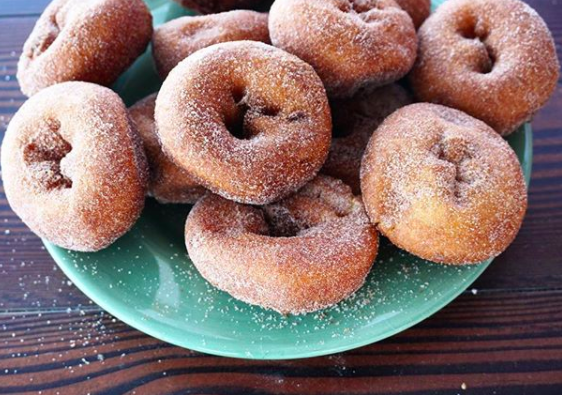 Note: No one submitted anything for poor New Hampshire, but our coworker who's from there is here to assure us that cider donuts are a staple.
fishkillfarms / Via instagram.com
New Jersey: Pork rolls.
FYI: Also called Taylor ham, this sandwich is made of up pork and cheese.
steveb8523 / Via instagram.com
New Mexico: Green chile.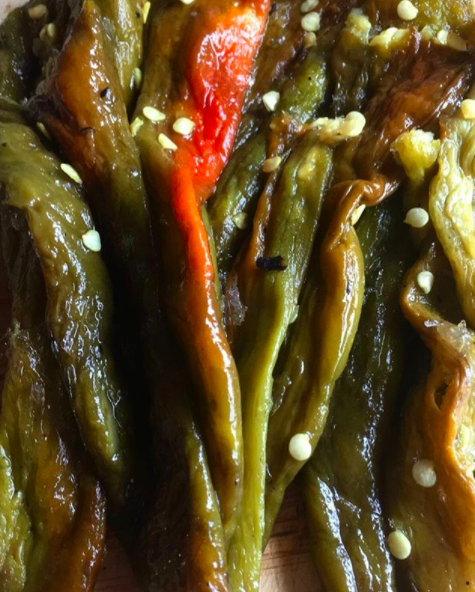 "Hatch, to be specific, but Bueno is good too. We put it on everything: burritos, eggs, pizza, burgers, and we have green chile chicken enchiladas, green chile stew — hell, it's even on our license plates! It originated in New Mexico, comes from New Mexico, and is a staple New Mexico food. We take great pride in it and love it!"
—raen41c93d8b9
kikily.cooks / Via instagram.com
New York: Bagels.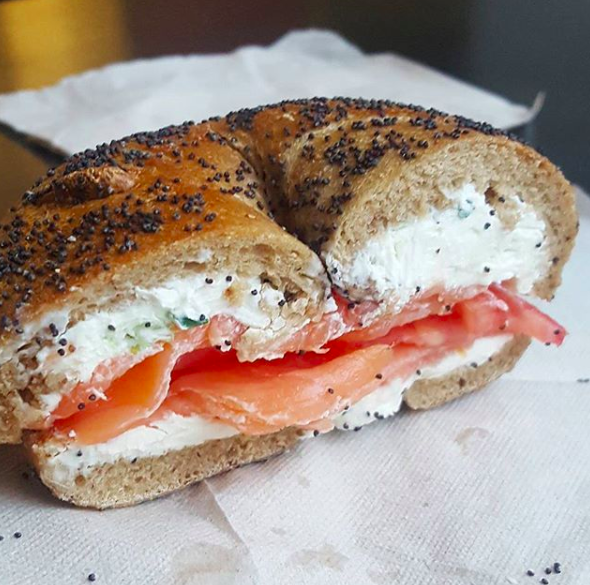 "I'm New York born and raised and nothing, and I mean nothing, compares to the bagels from New York. Every trip to visit family usually involves bringing back a few dozen bagels."
—elanac3
Runner-up: Pizza, of course.
—elanac3
saturdaybagels / Via instagram.com
North Carolina: Pulled pork barbecue.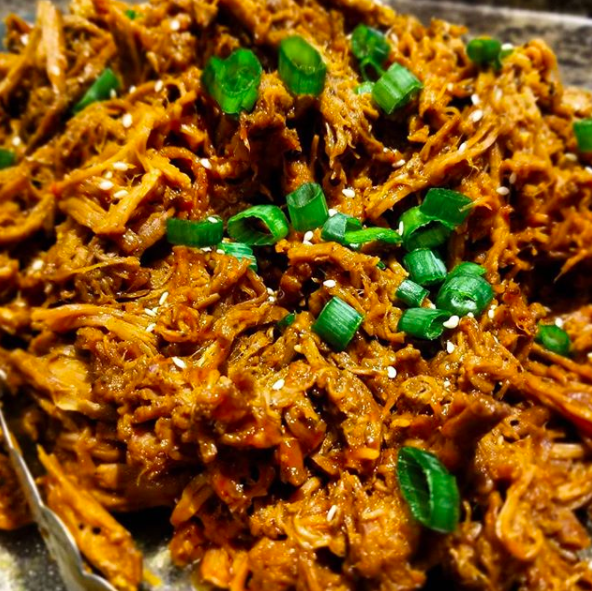 mariceltavares / Via instagram.com
North Dakota: Lefse.
FYI: Lefse is traditionally a Norweigen flatbread made from potatoes, flour, butter, and cream.
ahlunden / Via instagram.com
Ohio: Skyline chili.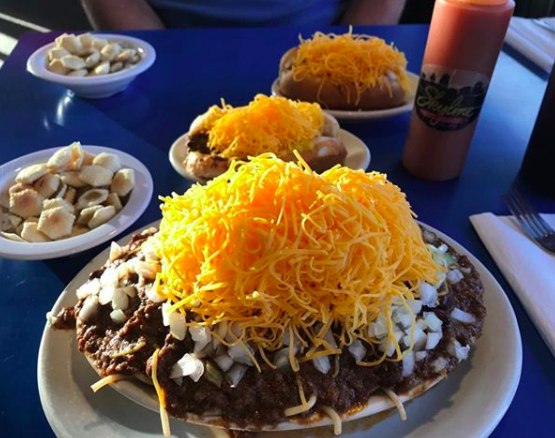 sharlyn_lauby / Via instagram.com
Oklahoma: Fried okra.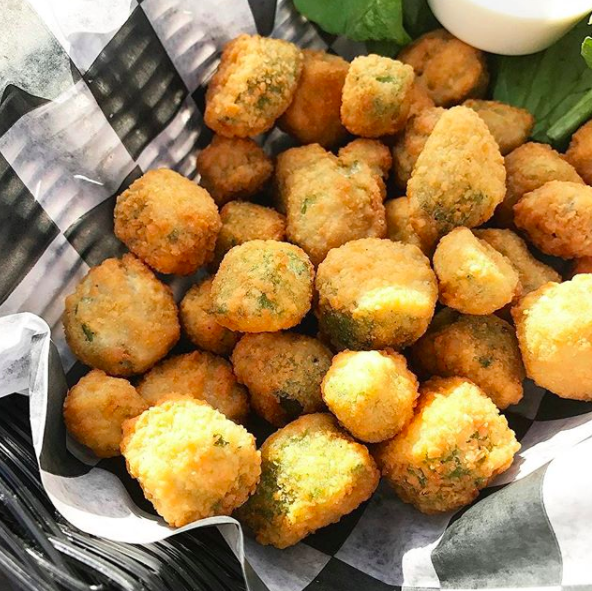 ncfoodfinds / Via instagram.com
Oregon: Voodoo Donuts.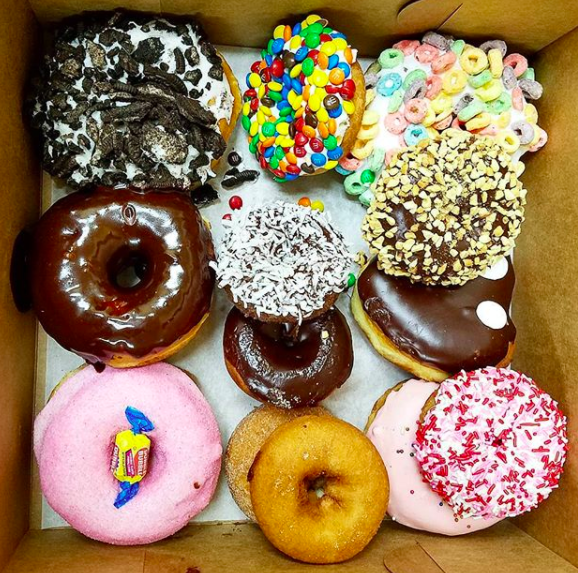 "Oregon is most famous for our donuts! Voodoo Donuts kills the game with their yummy yet creative donuts!"
—madelynhigginsp
poodle_lynn / Via instagram.com
Pennsylvania: Cheesesteaks.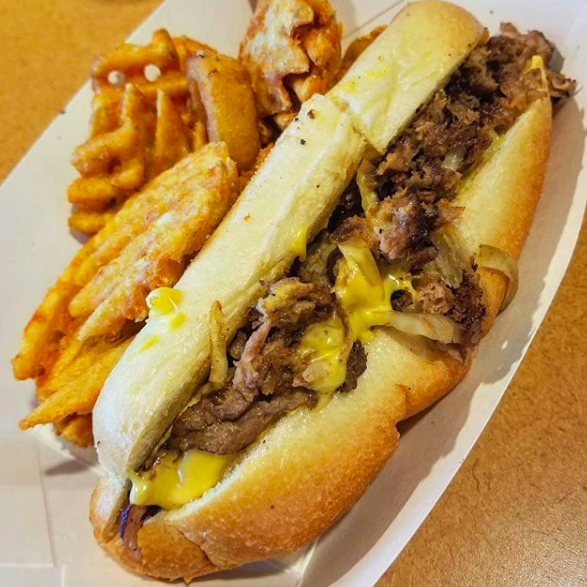 Runner-up: Perogies.
—megans4d3205631
jackiectam / Via instagram.com
Rhode Island: Coffee milk.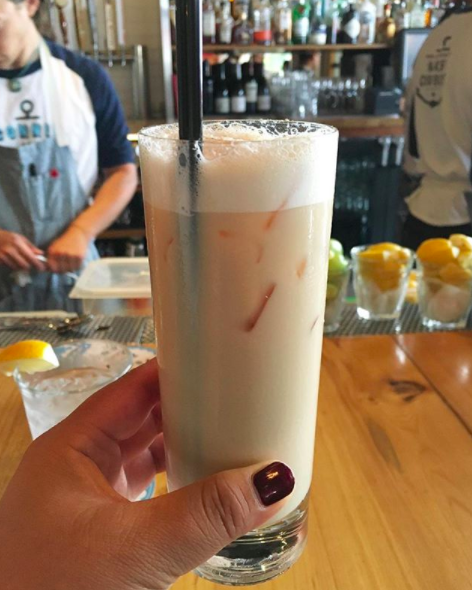 FYI: Coffee milk is a combination of milk and sweet coffee syrup.
foodienewbie / Via instagram.com
South Carolina: Chicken bog.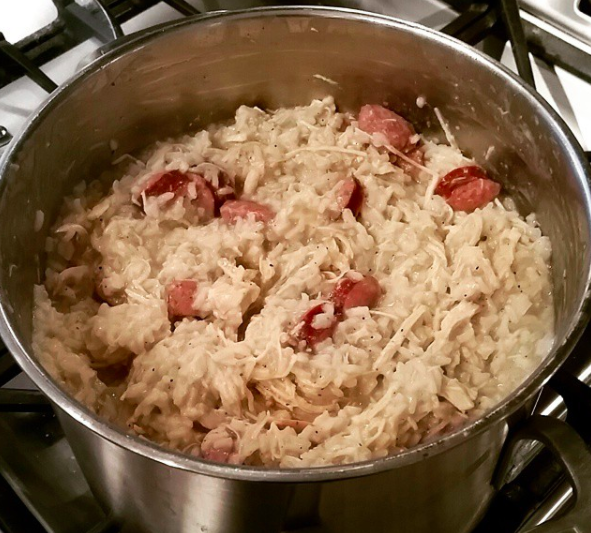 "It's just rice that's cooked a certain way, chicken, and sausage. You have to cook the chicken in a huge thing of chicken stock, take it out and shred it, cook the rice in the leftover stock, and then you add in the cooked sausage and put it all together. Just thinking about it is making my mouth water!"
—sarahb49586f7a2
jnburnett15 / Via instagram.com
South Dakota: Chislic.
FYI: Chislic is cubed, red meat typically salted and fried.
larkfaun / Via instagram.com
Tennessee: Hot chicken.
"Just don't ask anyone which hot chicken place is their favorite, unless you want to start a debate/argument!"
—jeller4314
bothrops1 / Via instagram.com
Texas: Barbecue.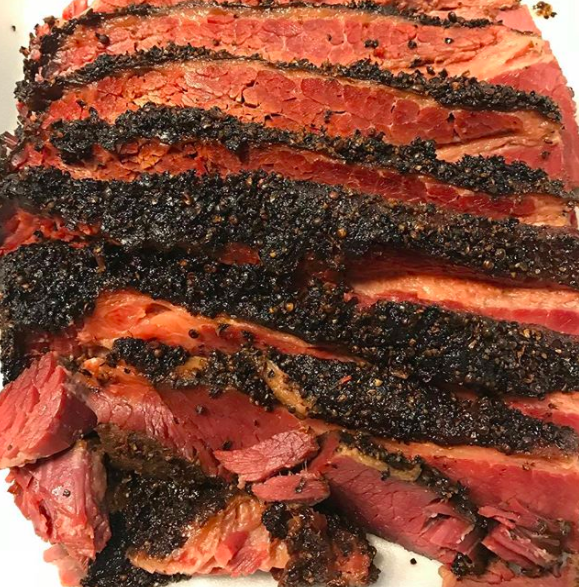 "In Texas, barbecue will ALWAYS be number one. Brisket is my go to."
—kelseyj4
cbwood1010 / Via instagram.com
Utah: Funeral potatoes.
"They're basically grated potatoes with cheese and sour cream and butter and yummy goodness! They're called funeral potatoes because they're usually saved just for funerals."
—ashtonh46c53b674
Runner-up: Fry sauce.
—caitlinpaigel
tastewithgrace / Via instagram.com
Vermont: Maple syrup.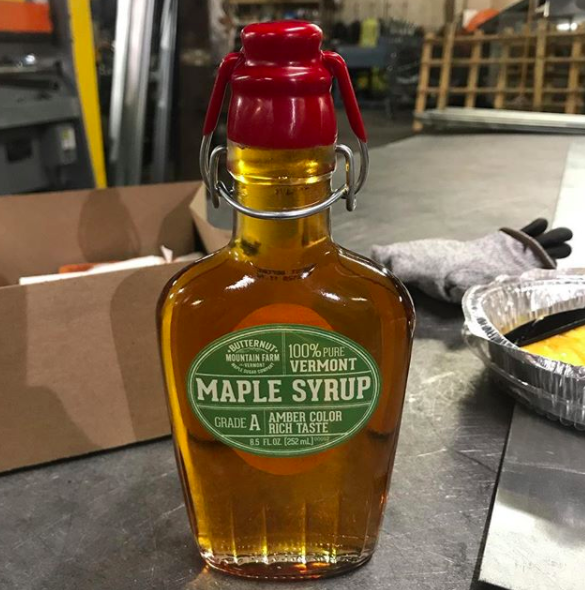 canipeek / Via instagram.com
Virginia: Ham.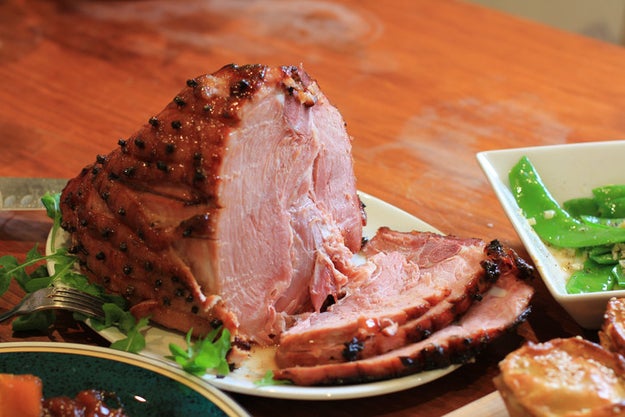 Spencersternberg / Getty Images
Washington: Salmon.
Getty Images
West Virginia: Pepperoni roll.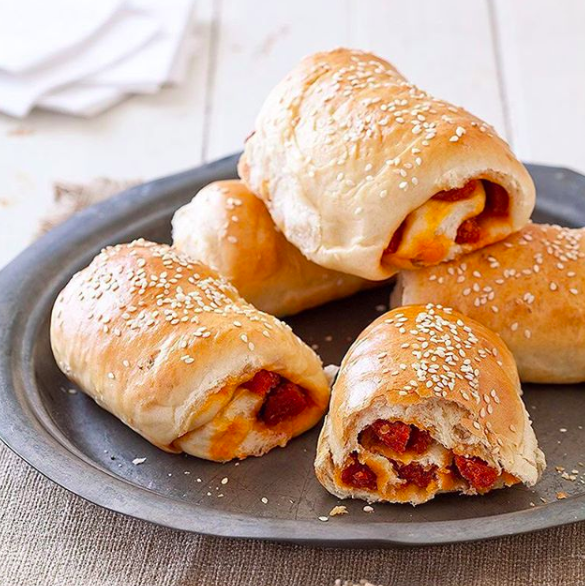 "No one outside of West Virginia knows what a pepperoni roll is, it's weird! They're so popular here. When it's pepperoni roll day for school lunch, our teachers line us up and let us out early because it's literally a stampede."
—unicornlover603
cookscountry / Via instagram.com
Wisconsin: Fried cheese curds.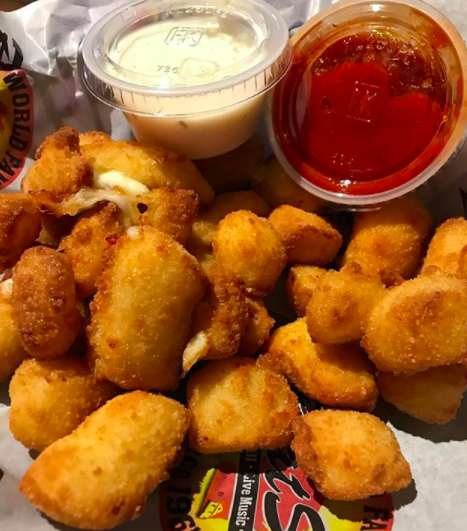 chicagofoodiesisters / Via instagram.com
Wyoming: Soda bread.
Note: Nobody submitted anything for poor Wyoming, but according to the Food Network, soda bread is one of their food staples.
squarepolarbear / Via instagram.com
Washington, DC: Mambo sauce.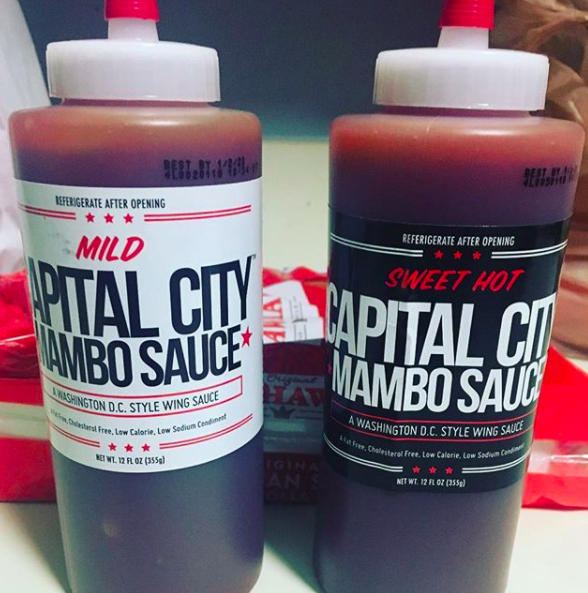 FYI: Mambo sauce is sweet, tangy, and similar to barbecue sauce.
curlygirlqui / Via instagram.com
Read More